Yes!
To install the Adjace app, use your phone's browser to navigate to your church's directory (e.g. https://mychurch.adjace.com/).
For Apple/iOS, use the "Action Menu" and then "Add to Home Screen"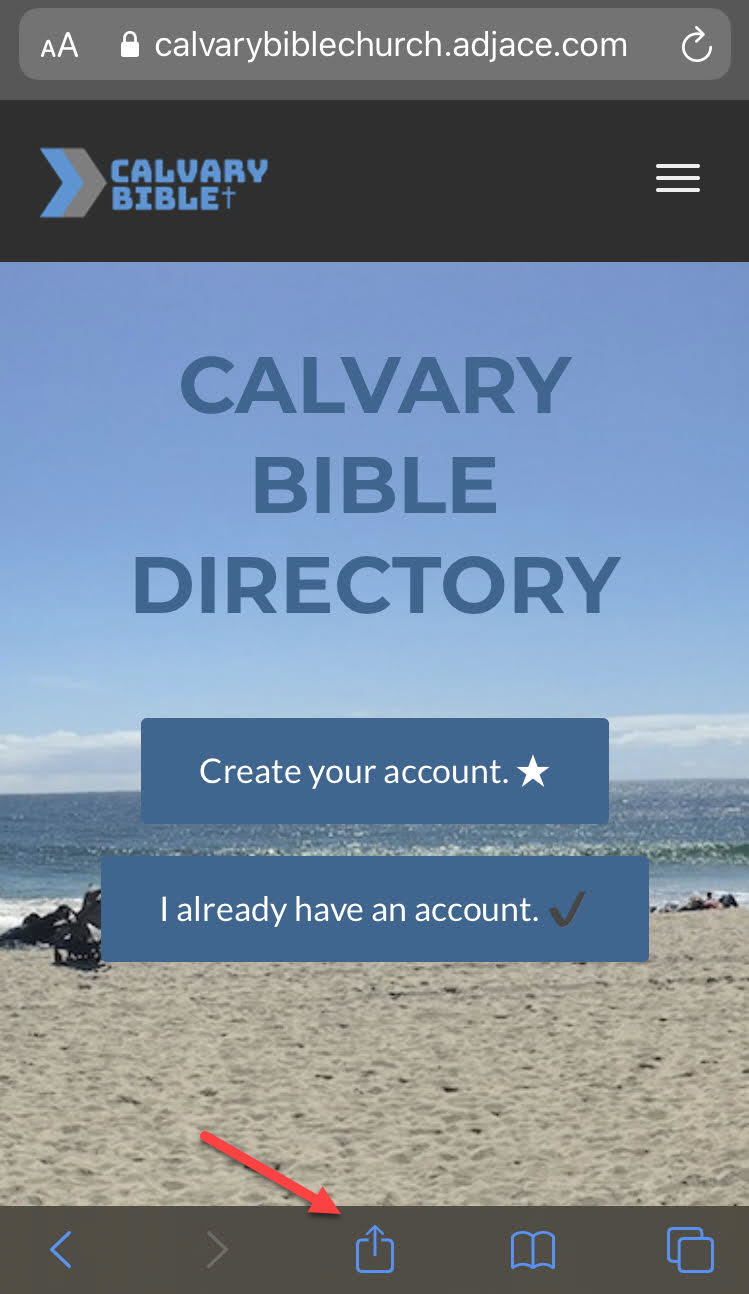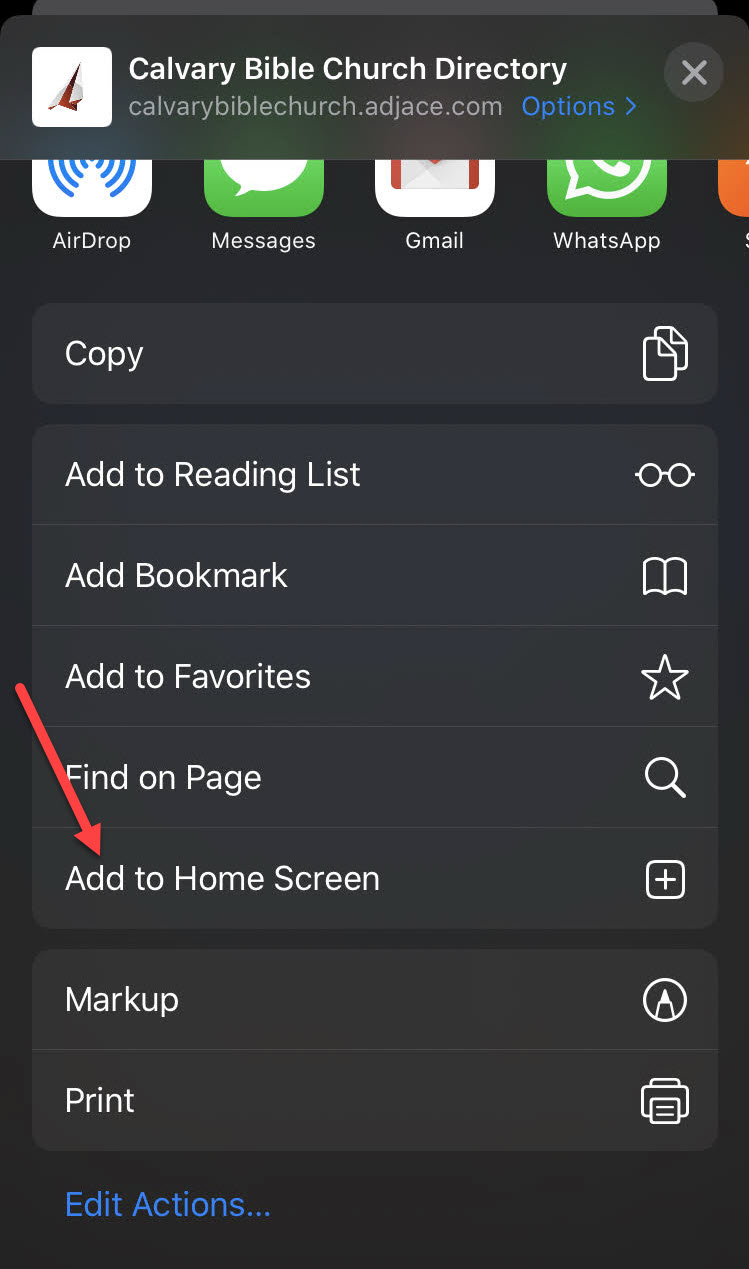 For Android/Chrome, use the browser menu to "Add to Home Screen"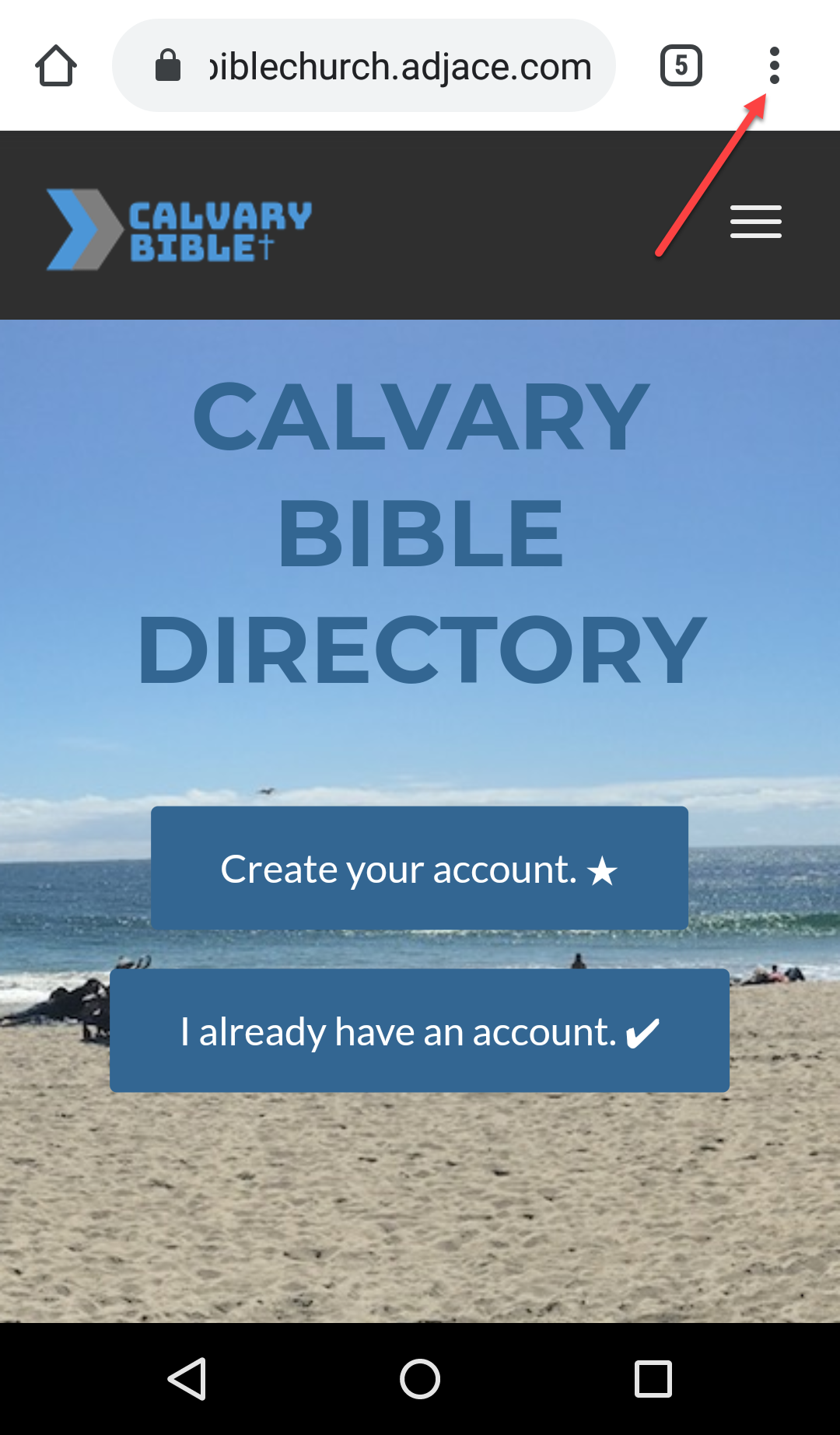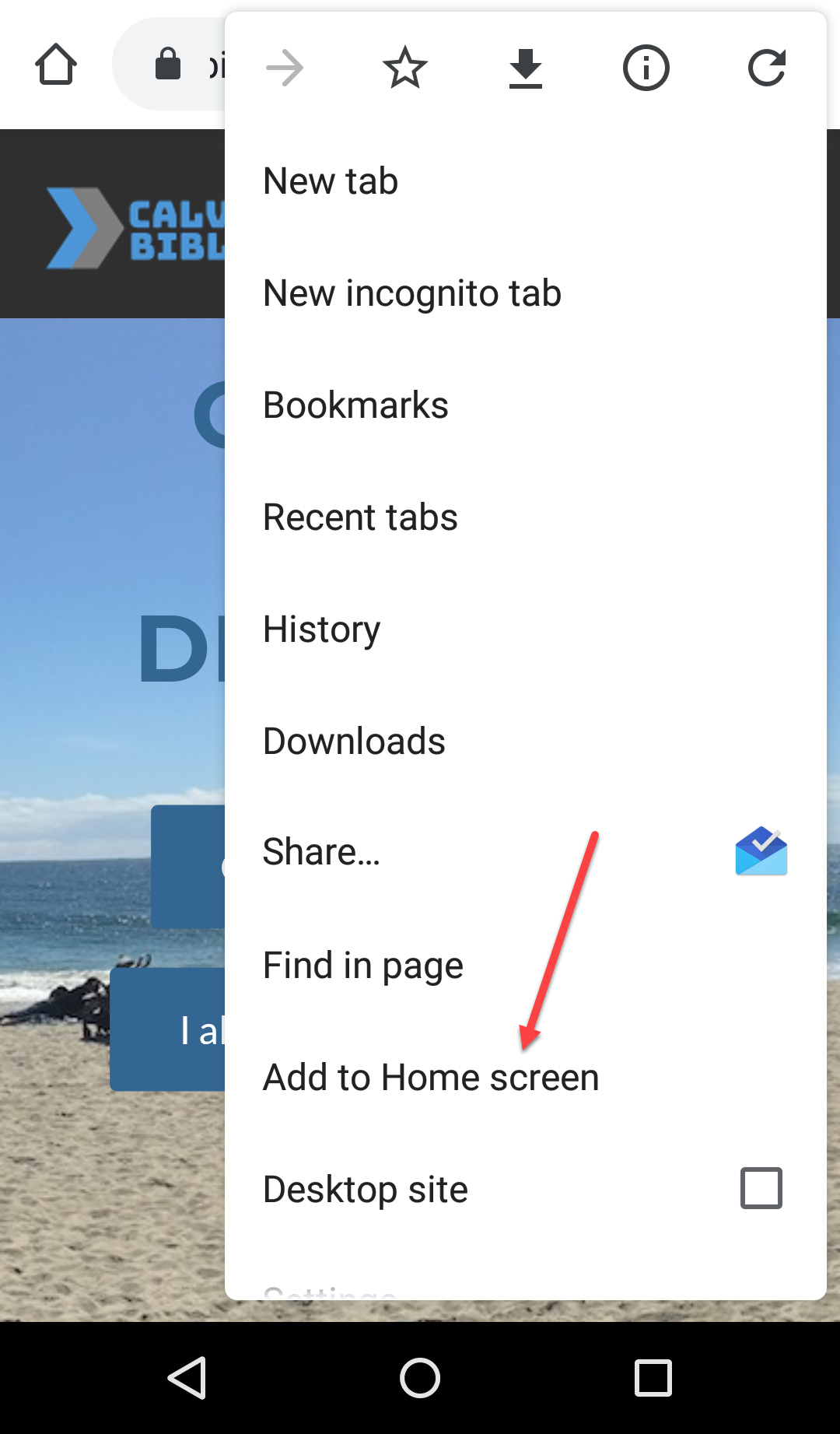 We recommend the previous installation method, since it comes with a few features that the app store version doesn't. Alternatively, however, you can install Adjace using the Google Play Store or the Apple App Store. Install the app on your phone and then you will be able to log on and access the directory just as you would on a web browser.
If you cannot find the app on app store, or you see an error that says the app is "incompatible with this device", please use the "Add to Home Screen" installation method.