Your Adjace landing page is essential to connecting your folks. Each church has their own customizable Adjace website link. This link is found in "Settings" under "Branding."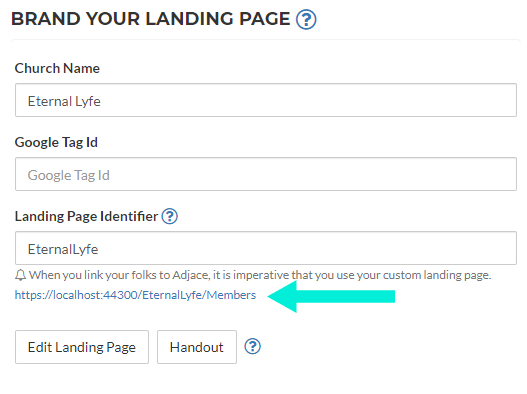 Invite your folks to connect by sharing the website link you have customized. Changing your landing page's theme can be done by clicking "Edit Landing Page" to open the landing page editor.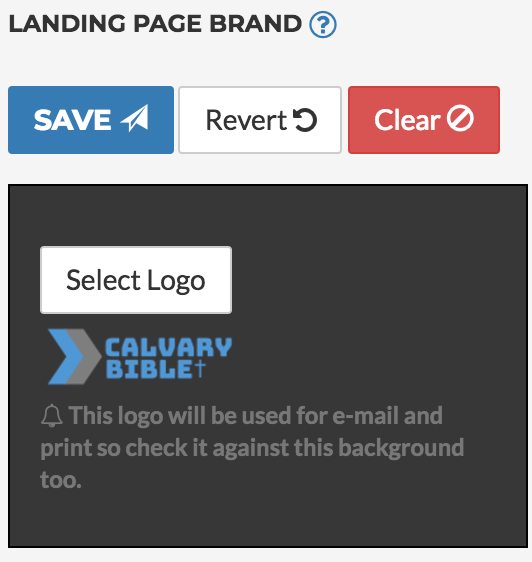 The first element of your landing page is your church logo. This image size must be between 3KB and 100KB. The church logo will be used throughout the website to identify your church.
In the next section, you can choose the welcome message, colors, and wallpaper for your folks.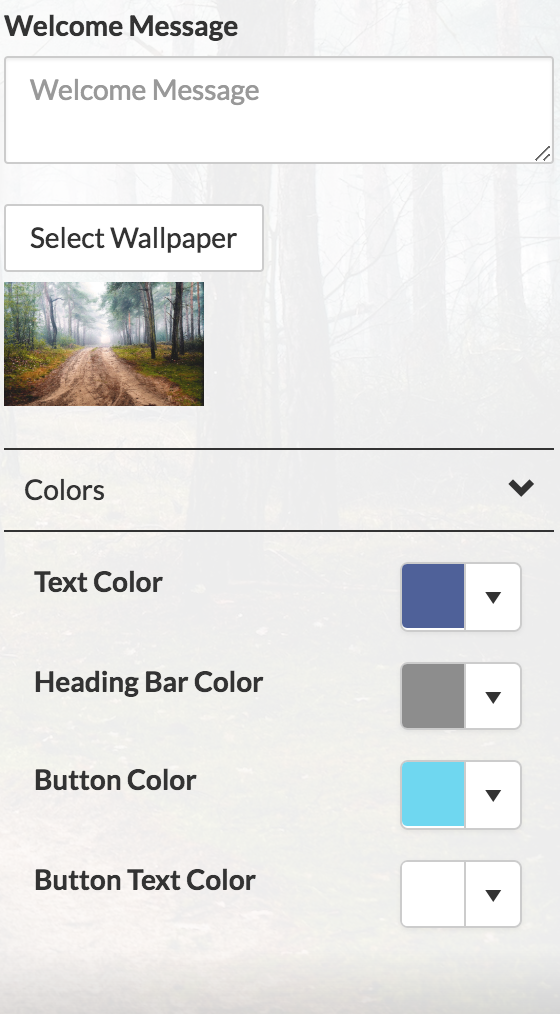 Your welcome message is customizable to you. A church slogan can go well here or just a welcoming message to your folks. Selecting a wallpaper for the background can be anything from your church's front doors to your sanctuary. It is best that your wallpaper is specific to your church to let your folks know they are in the right place. The wallpaper also has a size restriction of 2MB. Lastly, the text, button, and button text colors can be changed to match your church's colors.
Things to remember:
The welcome page is used to help your folks know they're in the right place.
Your logo will be used throughout your Adjace website.
Your landing page identifier will be used for all your folks to access your Adjace website including creating accounts, directory, logging in, and profile editing.