Warning: If the title of the article confuses you, it is probably best to stay away. This feature should only be handled by those who have a good working knowledge of HTML and CSS. You can find more out about HTML and CSS at the W3Schools.
Adjace administrators with CSS experience can modify their own site's style sheet. The Custom CSS field is located under the "Advanced" tab of the Brand Editor in your Organization Settings.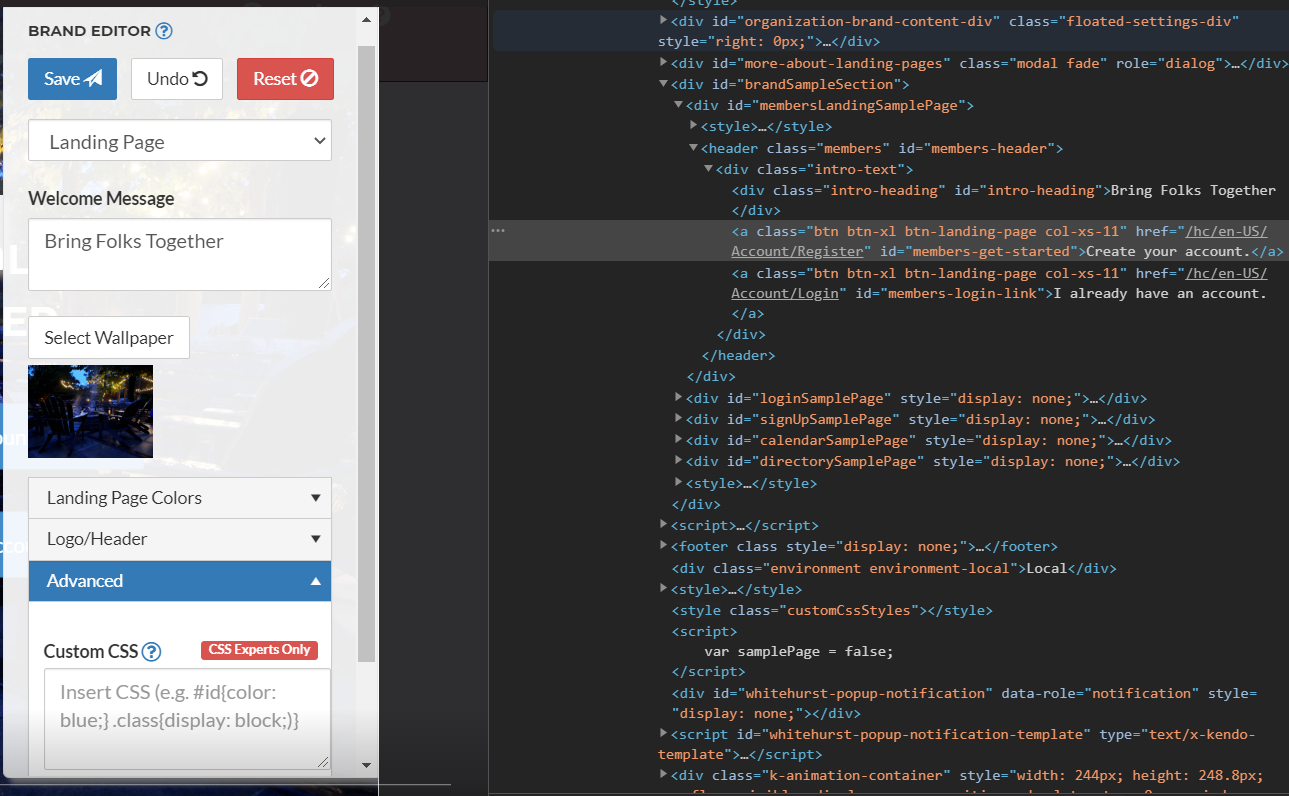 To find out which elements you might want to add custom styling for, open your web browsers inspector tool (F12) and search for Adjace CSS classes or id names.
All CSS changes must be in the correct format to initiate and view the change. You can validate your custom CSS using the W3C CSS validator.
In the example below, the id "#members-get-started" (the "Create your account" button) has its width modified to 50%, while the class ".btn-landing-page" (used for both landing page buttons) has its font changed to the style serif.

Once the Brand Editor changes are saved, your CSS changes take effect. If you clear the Custom CSS field, the CSS branding will go away.