On Adjace, we hope to encourage connection among church folks. Contact information is very important in a church directory. On Adjace, you can access your profile by clicking on the person icon in the top right corner to open a drop-down menu; click "Profile" to see your profile.

Here you can change your password, edit your profile, or remove your account. By clicking on a name from your household, you can edit that profile's information. All basic information can be edited when you access the "Edit Profile" page.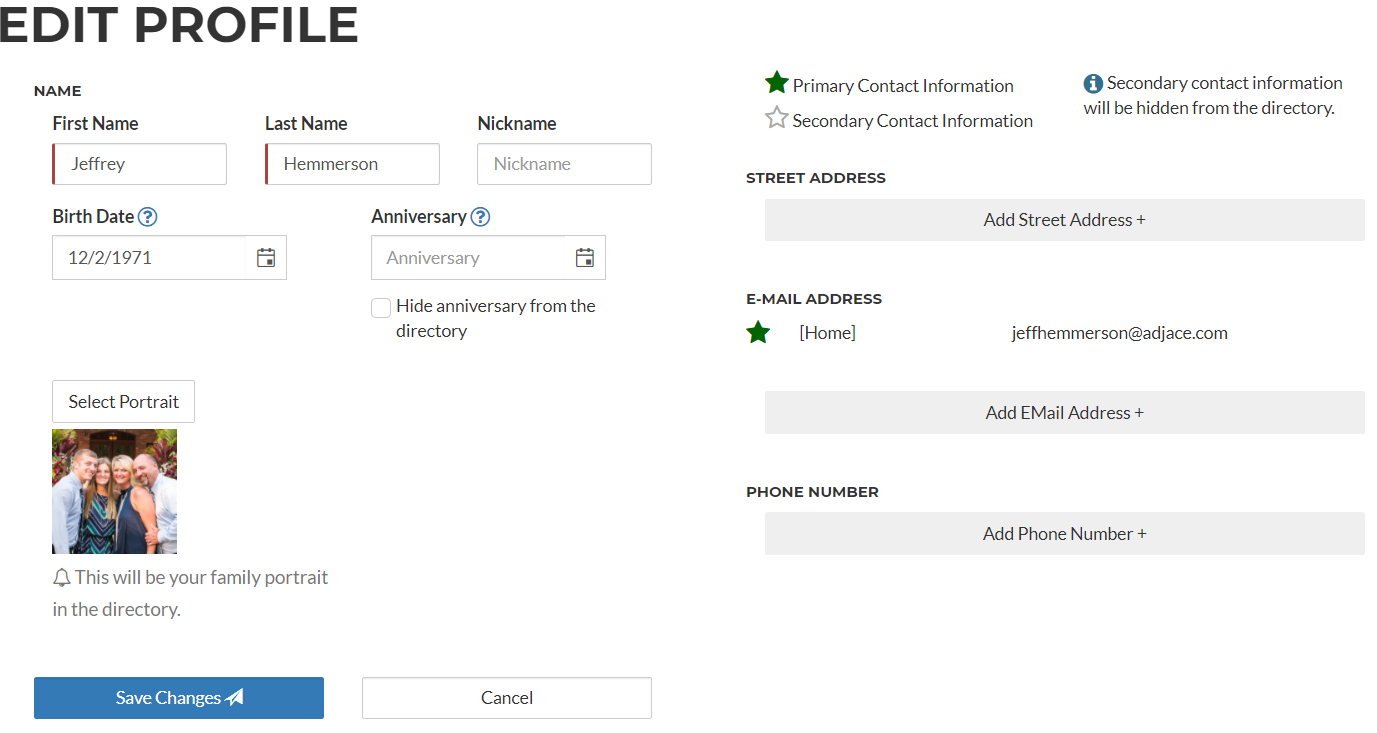 On the "Edit Profile" page, you can choose your portrait picture for the directory, update your name, change or add birthdate and anniversary, and add additional contact information like addresses, emails, and phone numbers. When giving multiple addresses, emails, or phone numbers, you can choose which you would like for the church to have as your primary contact information. Simply click the star next to the primary contact information.

In this example, Jeffery Hemmerson is the head of household. His picture will be the household's picture in the directory when grouped by household. The Adjace administrator(s) can choose how the directory is set up under "Settings" in the "Layout/Content" section.
All profile updates are not immediately visible in the directory. Each update must be approved by an Adjace administrator before being seen in the directory.