Connecting your church to Adjace is only a few easy steps! First, select "New Church" from the Adjace homepage.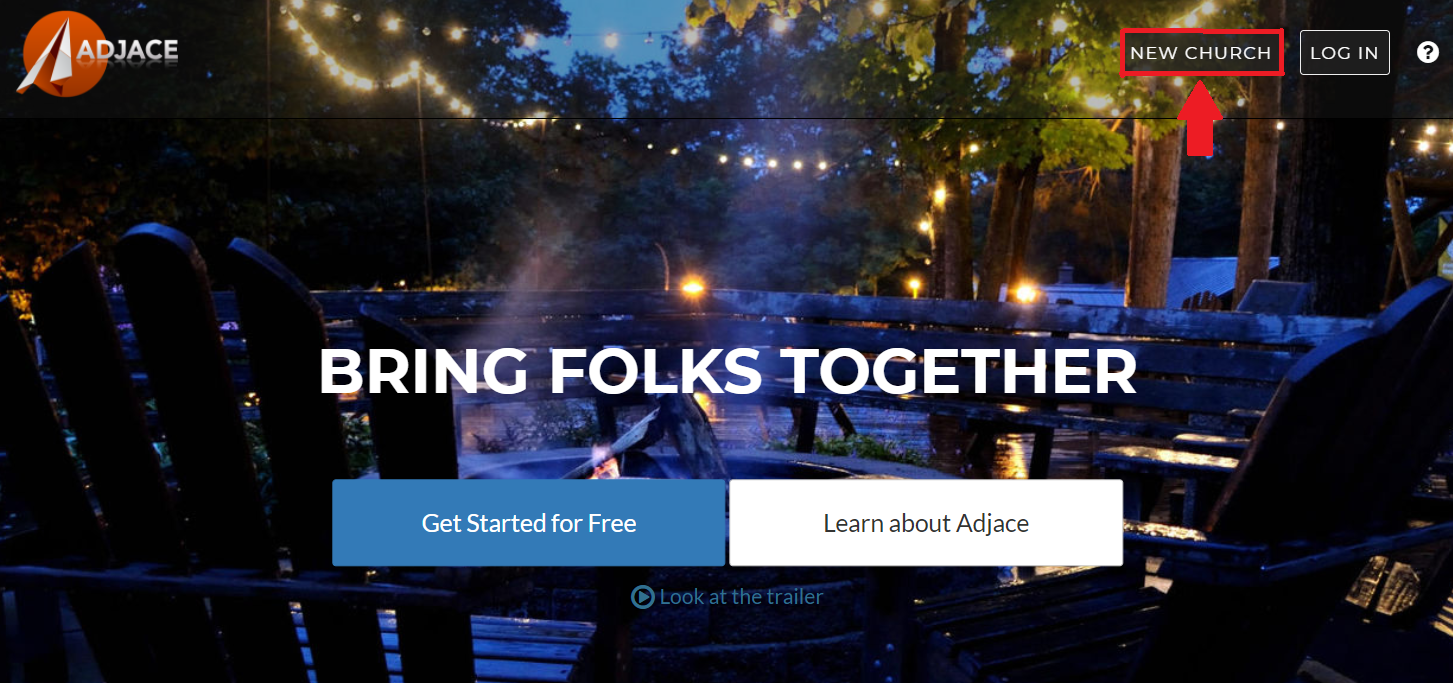 Choose an email and password to create your administrative account.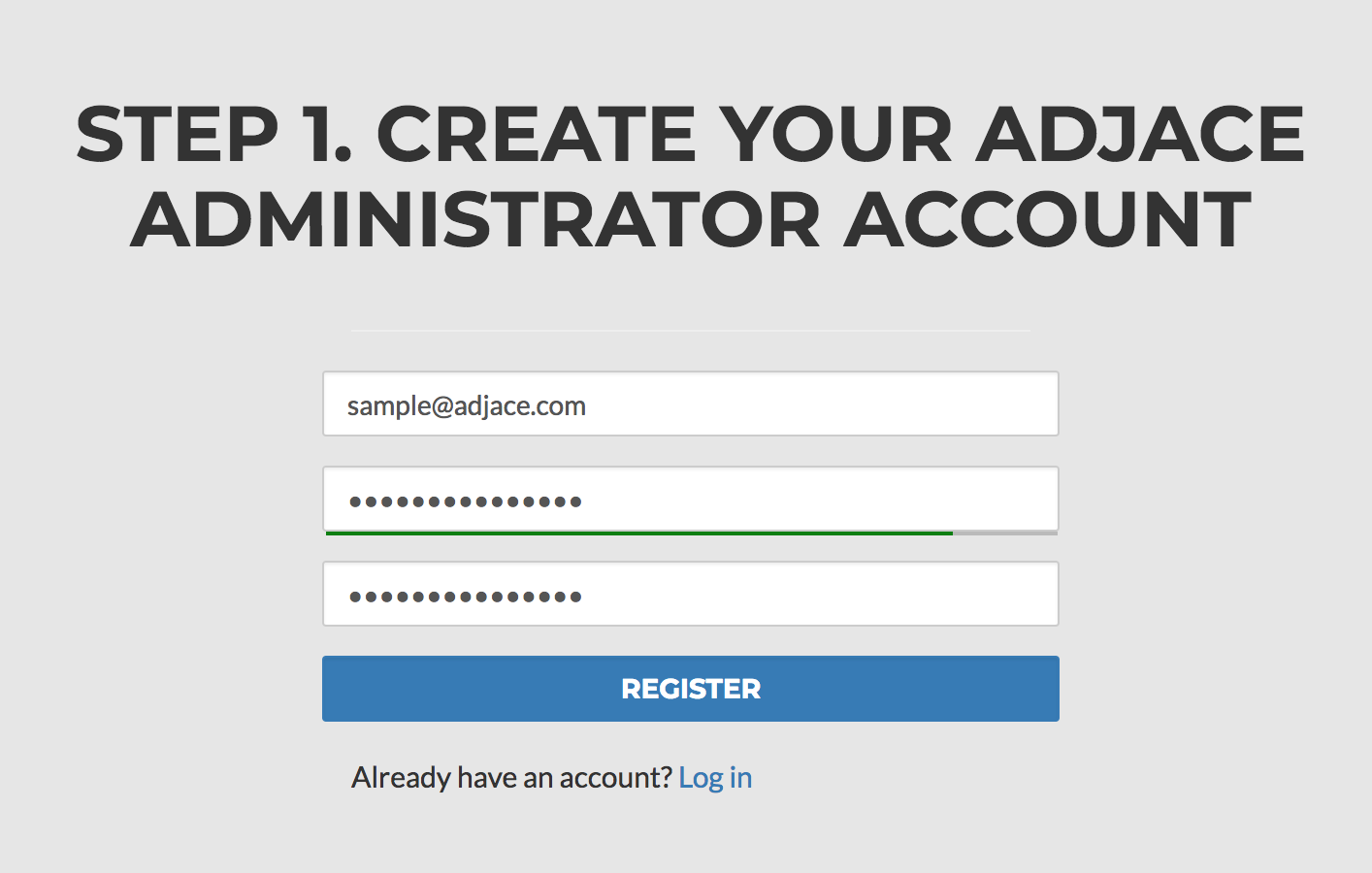 Next, connect to Planning Center. Click on the "Connect to Planning Center People" button on the next page.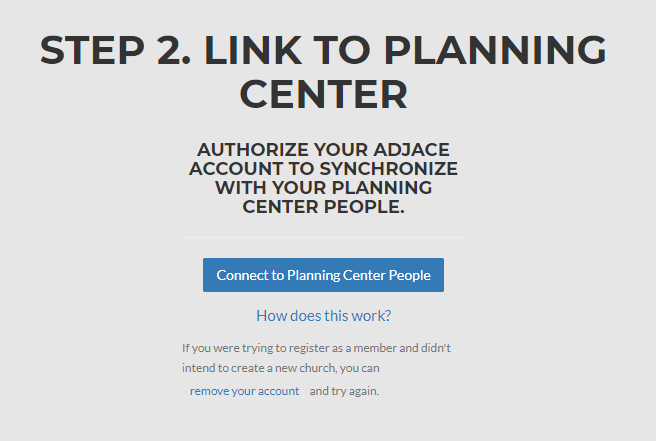 This will take you to Planning Center People. After logging in, click "Allow" when prompted to let Adjace use your Planning Center People information to create your directory.
You will be redirected back to Adjace where your information begins synchronizing immediately. After synchronization, your directory is ready to access.