Your Adjace landing page is essential to connecting your folks. Each church has their own customizable Adjace website link. This link is found in "Settings" under "Branding."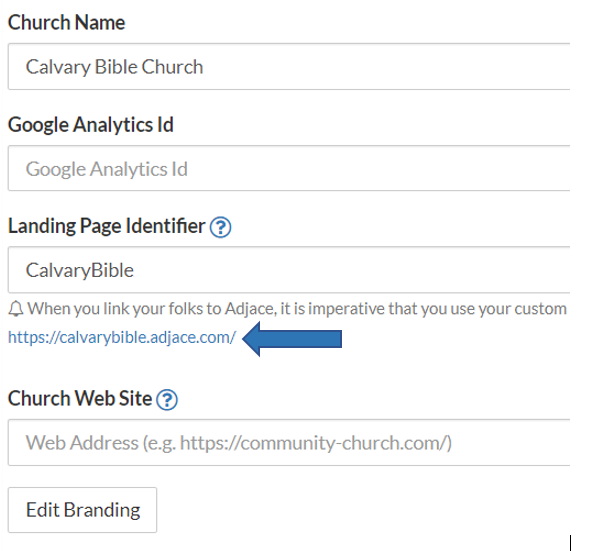 Invite your folks to connect by sharing the website link you have customized. Changing your landing page's theme can be done by clicking "Edit Branding" to open the landing page editor. You can view your brand settings in affect by selecting one of the Adjace pages in the drop down.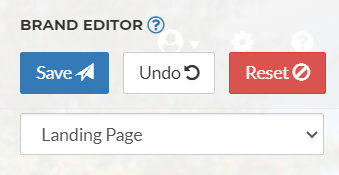 Under the Landing page you can choose the welcome message, colors, and wallpaper for your folks.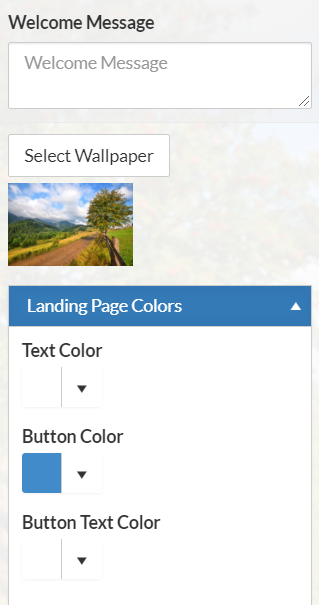 Your welcome message is customizable to you. A tag line can go well here or just a welcoming message. Selecting a wallpaper for the background can be anything from your church's front doors to your sanctuary. It is best that your wallpaper is specific to your church to let people know they are in the right place. The wallpaper also has a size restriction of 2MB. Lastly, the text, button, and button text colors can be changed to match your church's colors.
The Logo/Header tab is your church logo, header bar color, progressive app icon, and font size scale.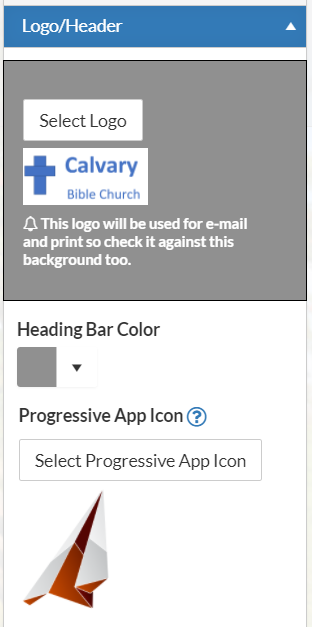 The logo image size must be between 3KB and 100KB. The church logo will be used throughout the website to identify your church. The Progressive App Icon is a different image that appears in browser tabs and bookmarks and as the phone app icon when users install (or Add to Home Screen) Adjace from their mobile web browser (note: this means users won't see this icon when Adjace is installed from the App store or Google Play store). For the best results, ensure your icon is equal in width and height. Lastly, adjust Font Size on Adjace. Please note that Font Size affects the entirety of Adjace.
The Advanced tab includes the Custom CSS. You can find out more about it here: https://support.adjace.com/hc/en-us/articles/360047090032-Custom-CSS.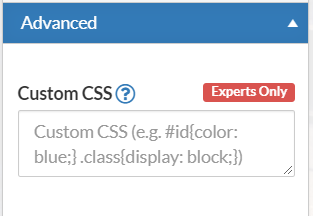 Under the Sign Up drop down you can alter the User Agreement message for new users.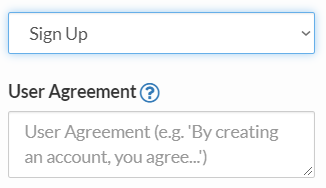 Things to remember:
The welcome page is used to help your folks know they're in the right place.
Your logo and font size will be used throughout your Adjace website.
Your landing page identifier will be used for all your folks to access your Adjace website including creating accounts, directory, logging in, and profile editing.