Check out what Adjace can do for you.
Adjace has three available layout styles. The first style is our classic style. The classic style displays the portrait of the individual or household (depending on your settings) and their name. Additional information is found by clicking on the portrait.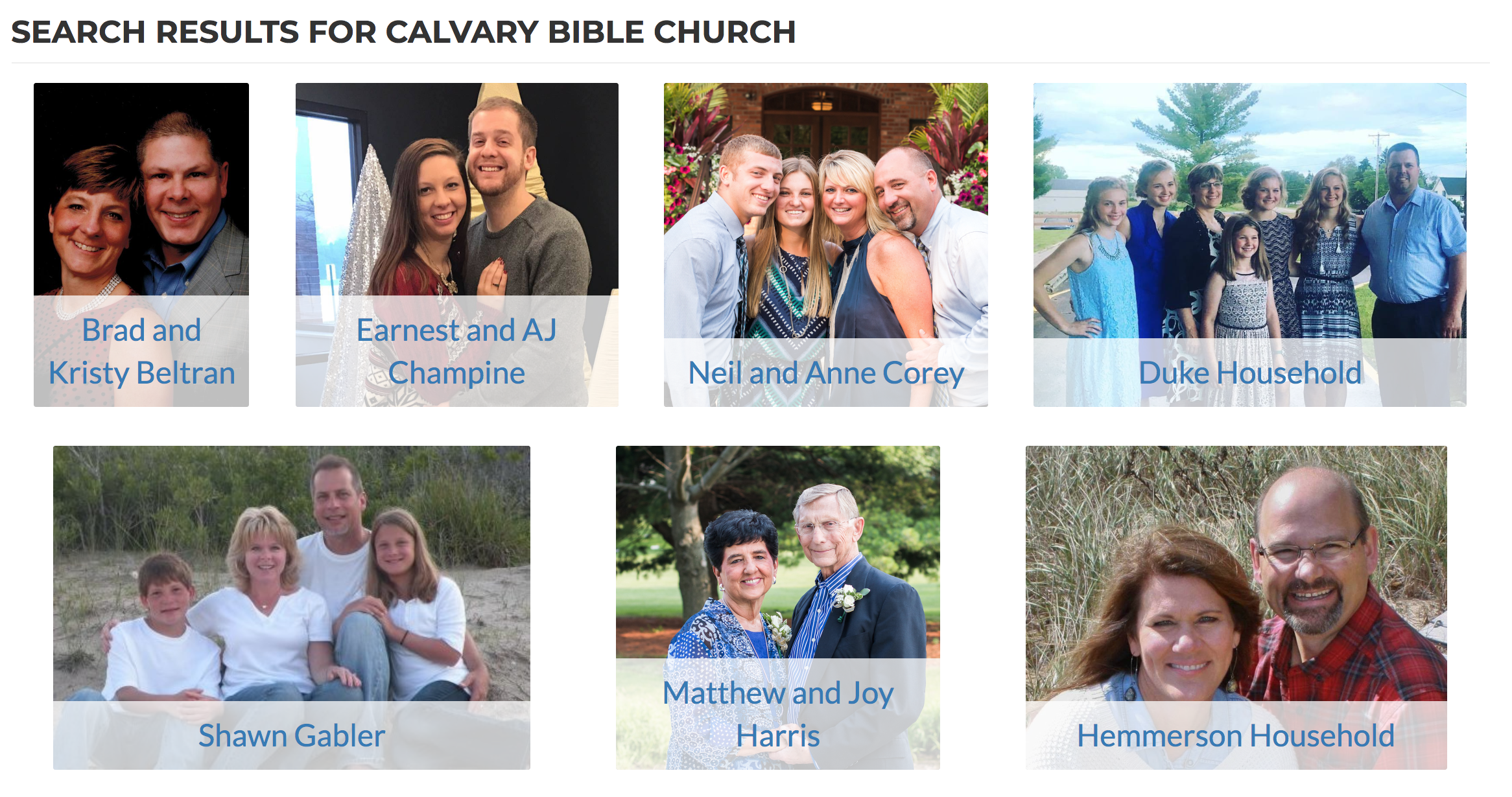 Above is a church that is grouped by household. By clicking on a portrait, the family's information will be shown.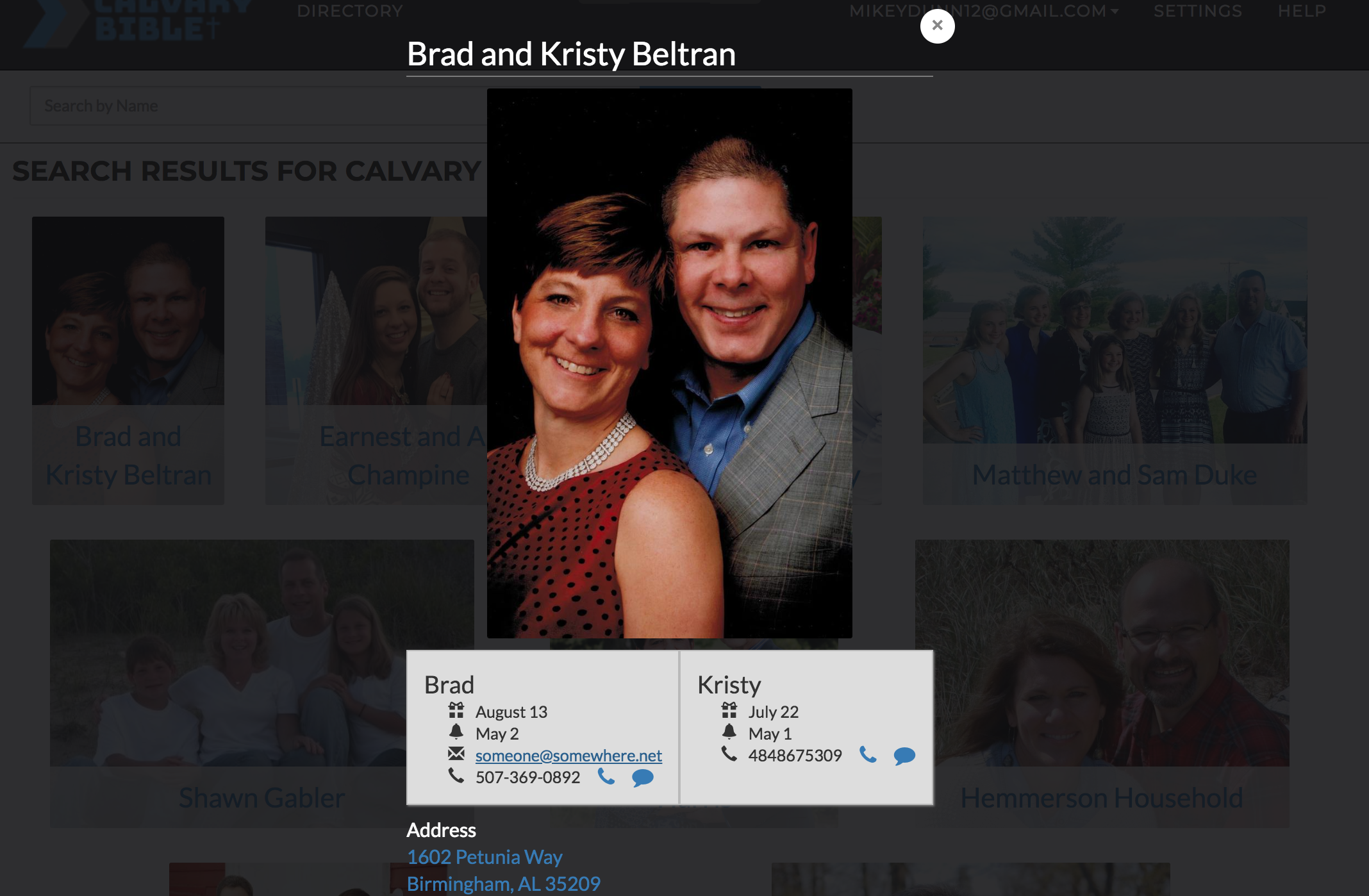 Adjace's next directory layout is Eileen. This layout includes more information on the directory page. All available information is shown in the Eileen layout on the directory page and you can enlarge an image by tapping or clicking it.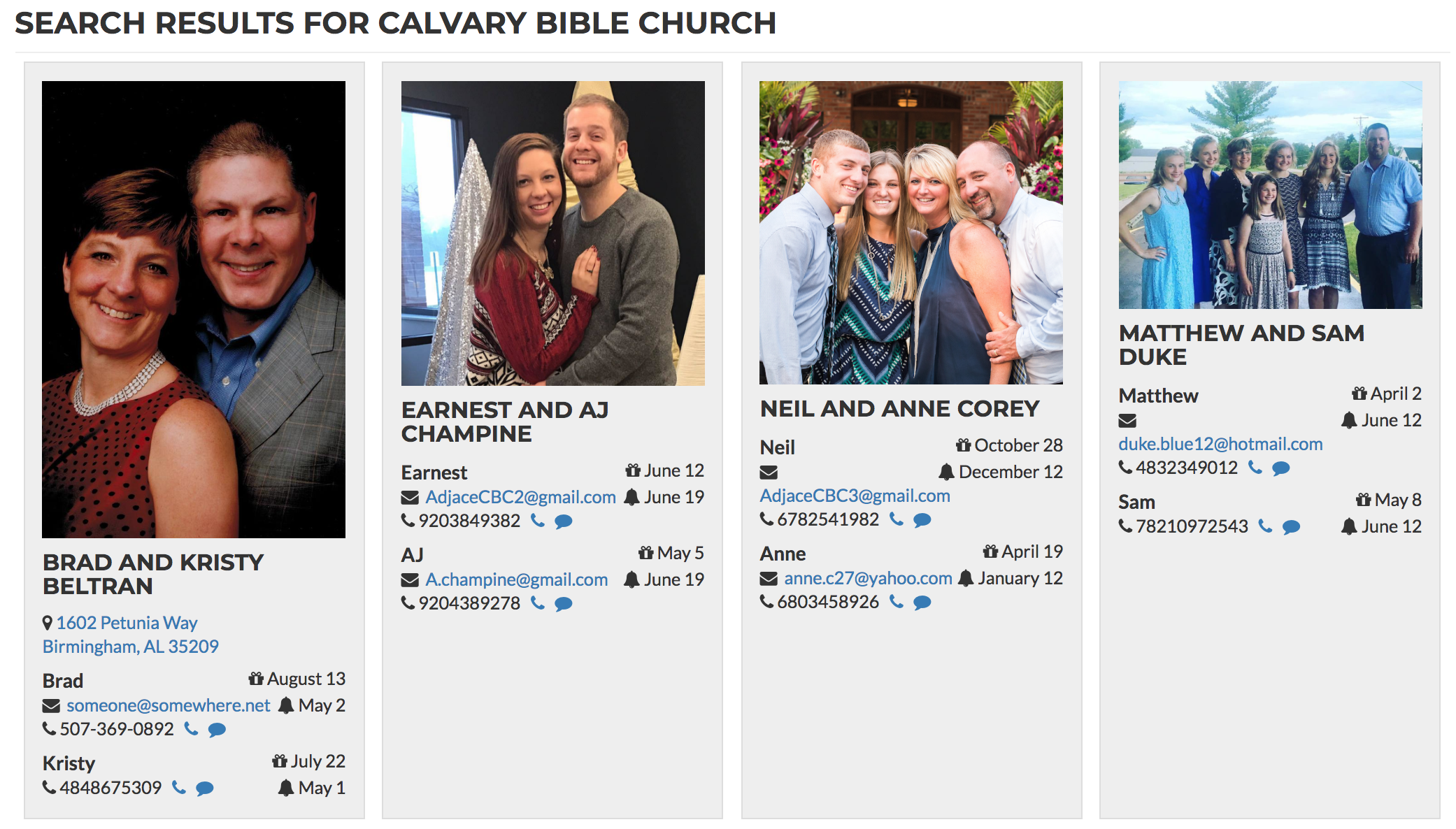 Finally, we have the Amanda layout. Depending on the details you have included, Amanda will be a cleaner, more aligned layout, with the added benefit of the using the Planning Center "initials" avatars for those who have not yet uploaded portraits.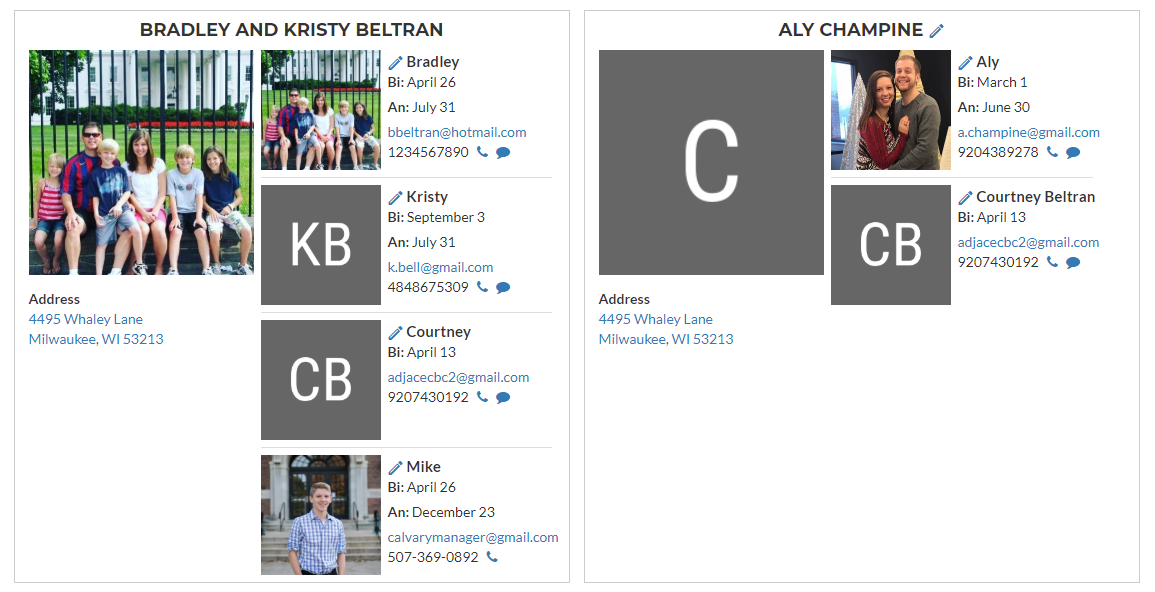 You can create an Adjace directory for free, no credit card needed. See how your church directory looks by creating an account.